DOCTORS
Dr Robert Morton    

MBBS, DRANZCOG, FACRRM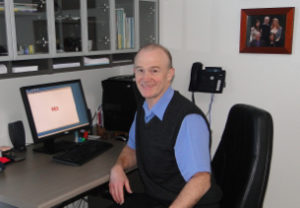 Rob studied medicine at Sydney University and graduated in 1983. Between 1983 and 1987 Rob gained training and experience in General Medicine, Obstetrics, Paediatrics and Anaesthetics in the hospitals around Newcastle. After doing locum general practice work Rob and his family settled in Pambula in February 1988. A Visiting Medical Officer at Pambula Hospital since 1988, working in Obstetrics, Anaesthetics, Emergency Department, Paediatrics and General Inpatient Care. At the opening of South East Regional Hospital he continues to preform anaesthetics at the new hospital.
---
Dr Janet Watterson   MBBS(hons), DRANZCOG, FRACGP, MFM, FARGP 
Janet grew up in Melbourne, but always enjoyed country life. She trained at Monash University graduating Bachelor of Medicine, Bachelor of Surgery in 1987 with honours. Janet did post graduate training at Monash Medical Centre (Clayton) , Alice Springs Hospital (paediatrics and obstetrics) and Tamworth Hospital (anaesthetics). .Janet has a visiting medical officer appointment at Pambula Hospital, for general admissions. She has an advanced rural practice diploma in anaesthetics. With the opening of South East Regional Hospital Janet is working in the Emergency department regularly.
---
Dr James Boyd    MBBS, FRACGP, FARGP
James joined Pambula Medical Centre to complete his general practice training in February 2006.  He studied Medicine and Surgery at Melbourne University graduating in 2000. James has a Visiting Medical Officer position at Pambula District Hospital for general admissions.  He has an active role in GP Synergy the training organisation for training doctors to be specialist General Practitioners.
---
Dr Christina Wong    MBBS (hons), B Med Sci. , Dip Child Health, FRACGP
Christina first joined the practice in 2007 as a general practice registrar.
She graduated with a Bachelor of Medicine and Surgery with Honours, and a Bachelor of Medical Science, from the University of Melbourne in 2004. In 2008 she completed an additional diploma in the health care of children. Completing her Fellowship of General Practice in 2012, Christina has returned to work at PMC after family leave. Christina enjoys the wide diversity that General Practice offers. Christina works for GP Synergy assisting GP  registrars to complete their training.
SUPPORT STAFF
Office Staff
Kirsty Pollard is our office manager.
Kirsty has worked at reception since 2006 and took over our office manager role in 2015. She has experience in finance, accounts and customer service.
We have 3  reception staff … Nicole, Briody and Donna . They help with your appointments, accounts and do their best to welcome you with a smile.
Nursing Staff
Pambula Medical Centre values the role of practice nurse. Our Nurses Sally , Gavin and Justine are skilled at wound care, immunisation, health monitoring, ECG, spirometry, ear syringing and  assisting the doctors with procedures. They ensure our facilities and equipment are maintained to the high standards required by accreditation.
  Allied Health
Ms Renee Mack a registered psychologist consults on Fridays. Staff from the Aspree trial conduct regular review visits for the participants in this medical trial on the preventive effects of aspirin in the older person. Dr Rahman supervises echocardiogram and pacemaker technicians when he visits PMC. Capital Pathology collect samples from 8.30 am to 1.30 pm on  Monday, Tuesday and Wednesday